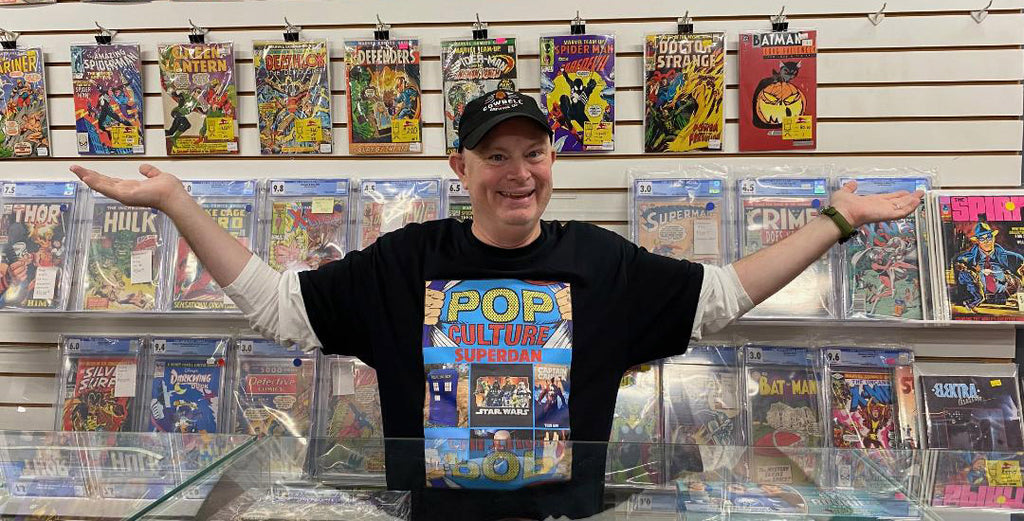 Scott Chantler's Squire & Knight Shows the Power Brains Have Over Brawn
by L.A. Mood Comics and Games
By Dan Brown


If you have a young reader in your life, I have an idea for the perfect Christmas present.

Scott Chantler's Squire & Knight graphic novel came out this spring. It's a tale of swords and sorcery, and it's the kind of thing I wish had been around when I was a tween.

You may know Chantler as the Stratford graphic novelist behind historical books like Two Generals and the Three Thieves fantasy series.

The idea for his latest grew out of a Dungeons & Dragons campaign the artist/writer was running for his kids. It features a musclebound knight who is all bluster and self-promotion, a meek squire who is the real brains behind the operation, and a sleek dragon who sounds to my ear more like a surfer dude than Smaug.

It's one of those simple storylines – man in armour sets off to rid peaceful townsfolk of deadly flying menace – that turns out to be much more complicated by the end.

More than anything, it will make youngsters think about bravery.

Yes, hacking away at monsters with a broadsword is one way to display courage. But so is risking alienation by not buying into the same story everyone else in your community wants so desperately to believe.

I also detected just a dash of Monty Python in Squire & Knight as well.

If you know a boy or girl who is falling in love with comics and role-playing games, who's into Harry Potter but is not quite ready for The Lord of the Rings, you would be doing them a favour by gifting them this 162-page volume as a token of your love this Yule. It will fire the young imagination.

That's because Chantler takes stock fantasy characters like knights, wizards and dragons, and puts a fresh twist on them, while also breathing new life into conventions such as the heroic quest.

Even better, it's all served up with a heaping helping of fun on the side.

I couldn't help but laugh at the headstrong Sir Kelton, who has a habit of getting ahead of himself.

Before he's even slain the dragon, he's already dreaming about how he will go down in history: He can't wait to hear the songs that will be sung in his honour to commemorate a deed he hasn't even pulled off yet.

The running joke here is that his page, who is more at home in the library than the livery, is so inconsequential to Kelton that the knight doesn't even know the boy's name. But it's this same unassuming squire who uses the power of reason to suss out the situation on the ground before pulling Kelton's fat out of the dragonfire.

I won't say much about the story's antagonist, except that he's not your typical scaly, fire-breathing beast. When Kelton assaults him with his sword, for instance, the laidback lizard responds, "Pretty rude, man."

For an old comic fan like me, I love the way Chantler plays with panels – including panels that seem empty of action. They teach patience to readers. Nor can I argue with old-school sound effects like "BAM," "WHUMP," and "CLANG."

And what should children get the adults in their life next month? Why, a Chantler tome like Two Generals, Bix or Northwest Passage would be just fine for the mature reader on your list.

Dan Brown has covered pop culture for more than 30 years as a journalist and also moderates L.A. Mood's monthly graphic-novel group.